About Whittons Auctioneers
Auctioneers Honiton, Devon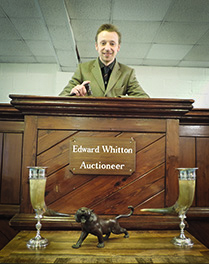 Edward Whitton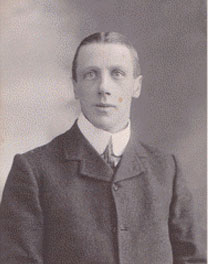 Percy Whitton 1910
HISTORY
The Whitton name is renowned all over the Westcountry as being synonymous with Auctioneers and Valuers. Four generations of Whittons have now kept this profession going in Devon and the tradition continues 150 years on with the opening of a purpose built auction house in the historic market town of Honiton, in East Devon. Edward Whitton is the fourth generation of his family to continue the family name in the South West and is now running his own saleroom specialising in Silver, Jewellery, Antiques and Fine Art, with his wife Maria. They work together to bring a modern streamlined approach to this traditional professional service, with a lifetime's experience behind them. Edward's great grandfather Percy Whitton was the first to set up in business in 1884, and his great- great grandson Archie, who is Edward's son, is already showing a keen interest.
OUR APPROACH AND EXPERTISE
Whittons Auctioneers and Valuers is primarily a modern take on a traditional service. It combines an up to date approach in the valuation and sale of Antiques and Fine Art, with traditional methods remaining in place. Edward Whitton has over twenty years of auctioneering and valuation experience, having worked alongside his father and grandfather in Exeter in all that time. He is now running his own new saleroom in the heart of Honiton with his wife of 18 years, Maria. Together they provide a professional service in the heart of Devon covering all aspects of valuation including those for probate, sale and insurance.
THE FUTURE
Whilst few fourth generation family trades exist nowadays, the Whittons family are driven by the desire to keep this traditional profession going, and look forward to the fifth generation continuing in the future. We benefit from using the latest technology to reach a global client base for both sellers and buyers alike. Keeping up to date with current market trends and digital advances will ensure that the local Devon auction house continues to provide a traditional modern service to the next generations.